SOLD OUT - JOIN WAITLIST
The event that keeps Canadian digital marketers ahead of trends and at their best.
SocialEast 2023 is back for its fourth year, and it's going to be more spectacular than ever!
Elevate your digital presence with confidence, ensuring your message resonates with the right people. Dive deep into audience engagement, explore your analytics, and step out of your comfort zone to supercharge your strategies, elevate your tactics, and achieve outstanding results.
Don't miss out on this incredible opportunity to learn, grow, and network at SocialEast 2023.

What to
Expect
1.5 days of 14+ exceptional speaker sessions to choose from
A choice of two epic speaker experiences every hour.
2 evenings of networking and community-building
A cinematic experience with 50-foot screens and surround-sound
SocialEast 2023
Conference Schedule
OPENING NETWORKING RECEPTION

KEYNOTE PRESENTATIONS

CONFERENCE SESSIONS

AFTER PARTY
See the full 2023 schedule
SocialEast 2023 Speakers
Our awesome presenters have gone all-in on the important tasks of budgeting, strategizing, managing, and reporting. They've got it down pat and know the ins and outs of building a killer social media and digital marketing strategy. With their impressive expertise, contagious enthusiasm, and total dedication to boosting the Canadian digital marketing scene, these speakers at SocialEast are a cut above the rest. Get ready for some seriously awesome insights and inspiration!
SocialEast will feature 15 expert speakers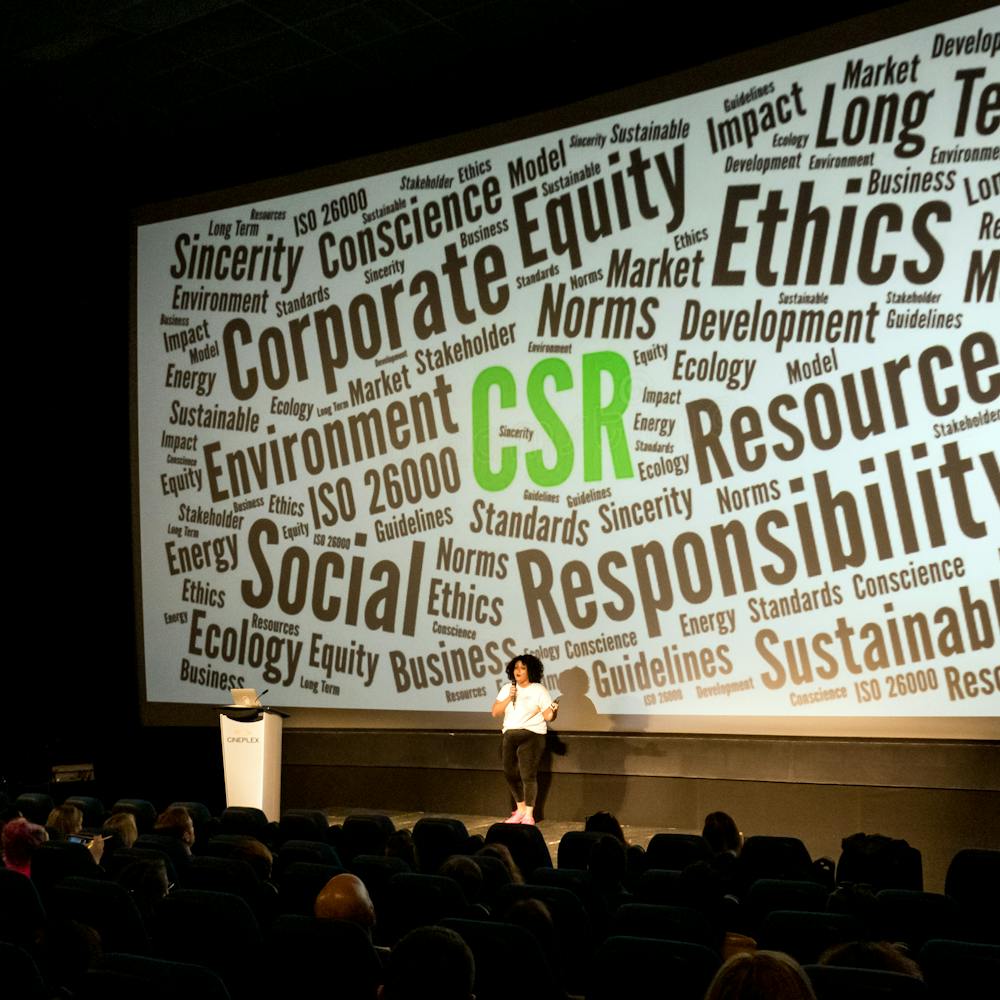 Venue
Park Lane Cinemas
We're thrilled to return to Park Lane Cinemas for the third year. The venue is fully accessible, with easy access to parking and lots of shops and dining just steps away from the conference.
Directions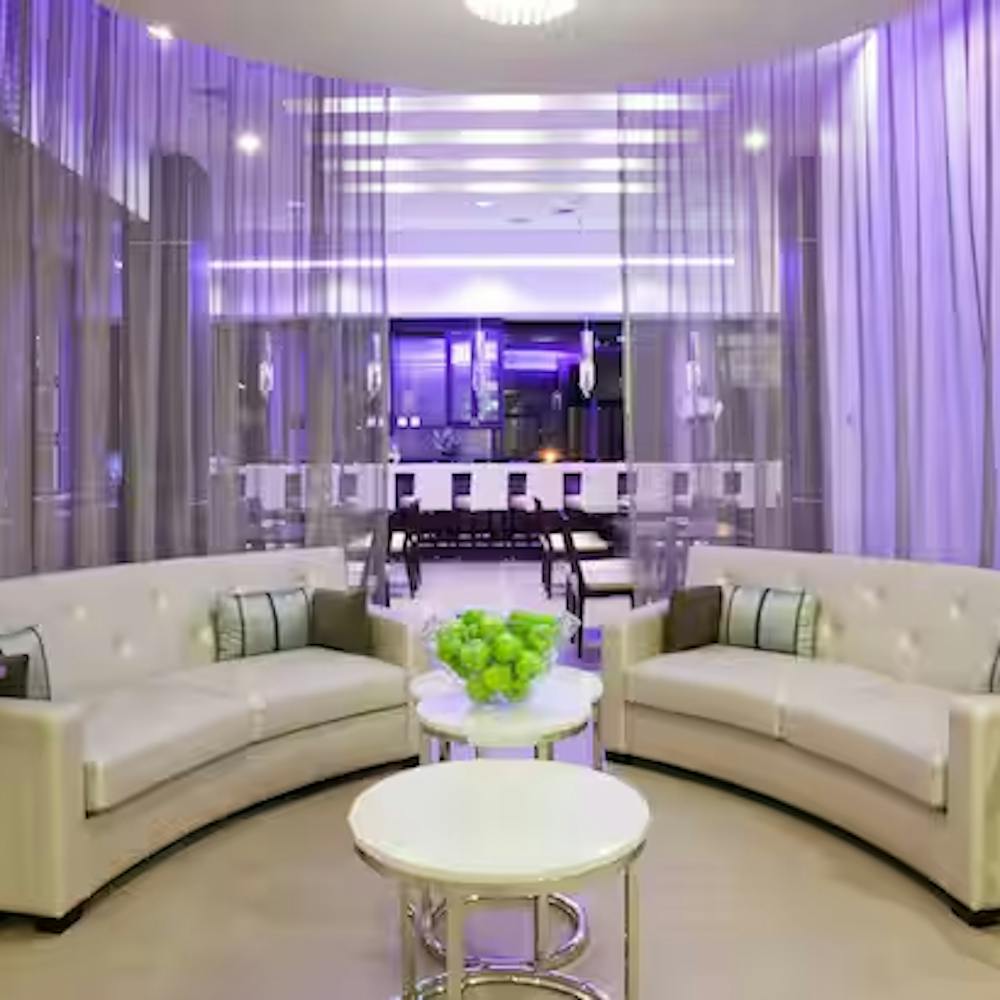 Accomodations
The Hollis Halifax
We are pleased to offer SocialEast attendees a preferred rate of $229 at the The Hollis Halifax. It must be booked by September 29, 2023.
Book Your Room
Join the
email list
Sign up to receive occasional updates, notifications about ticket sales and speaker announcements. You can unsubscribe at any time.
Join our email list
Get
Involved
Interested in speaking, sponsoring or volunteering at SocialEast 2023? Get in touch!
Learn More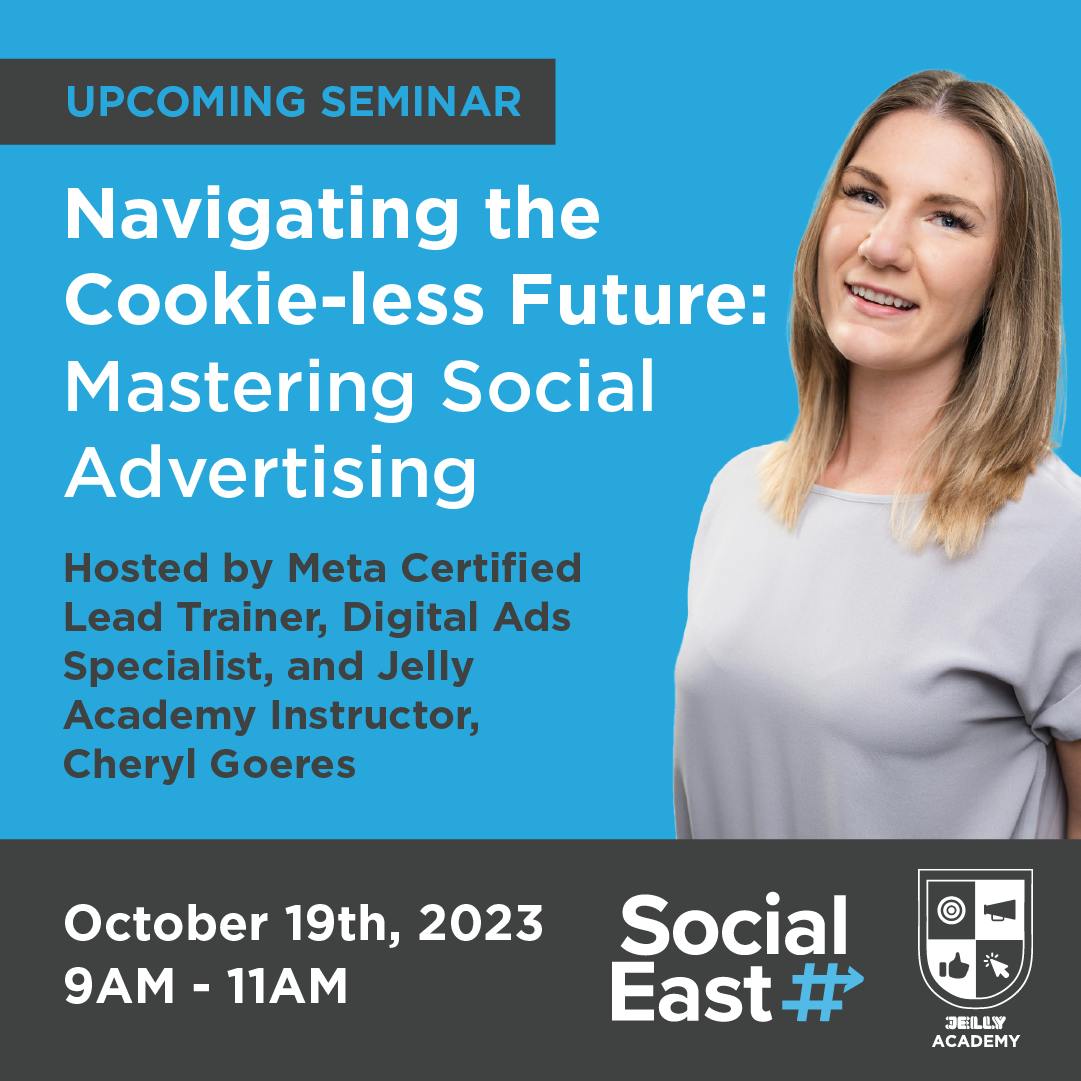 Pre-Conference Seminar
October 19th, 2023
A few hours before SocialEast kicks off, Join Jelly Academy, as they dive into the future of Social Media Advertising. This seminar will be led by a Meta Certified Lead Trainer, Digital Ads specialist, and Digital Marketing instructor of Jelly Academy. As we move into a cookie-less world, and one where targeting parameters are becoming more and more limited, it is important how we navigate the world of digital advertising, and in particular, social media advertising. Join us to hear our predictions, recommendations, and resources for keeping on top of this ever-changing world.  Add This To Your SocialEast Experience for Only $75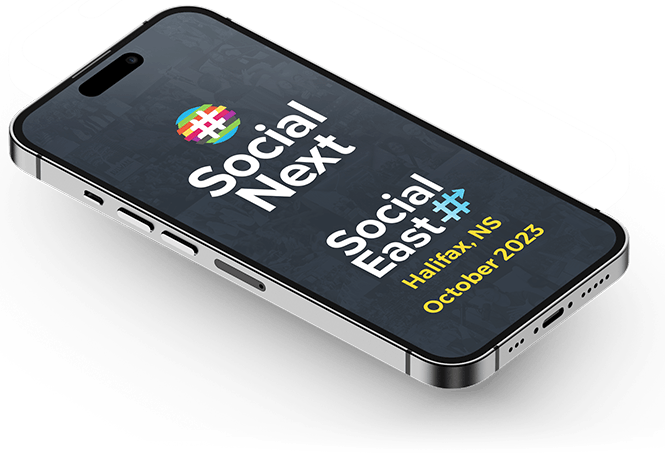 Get the
SocialEast App
The SocialEast 2023 app is coming soon. Use the app to view the full schedule, learn about all our speakers, and join the discussion.
Who Should
Attend
SocialEast is the ultimate annual gathering for professionals in the realms of digital marketing, social media, and communications. It's your go-to event when it comes to staying in the loop with the freshest trends, cutting-edge strategies, and all things digital best practices. Whether you're hungry for knowledge in social customer service or eager to explore the boundless horizons beyond, SocialEast is the place to be for an invigorating dose of professional development. We've got your back when it comes to staying ahead of the game!
Get notified about our next event
Social Media Managers
Communications & Marketing Professionals
Communications & Marketing Professionals
Public Relations Practitioners
CMOs, VPs of Marketing, and Other Marketing Leaders
Small Business Operators
Communications Students
Content Managers
Self-represented professionals & artists
Photographers, videographers, technicians and artists who want to provide services to social media marketers